90% Water (Square Version)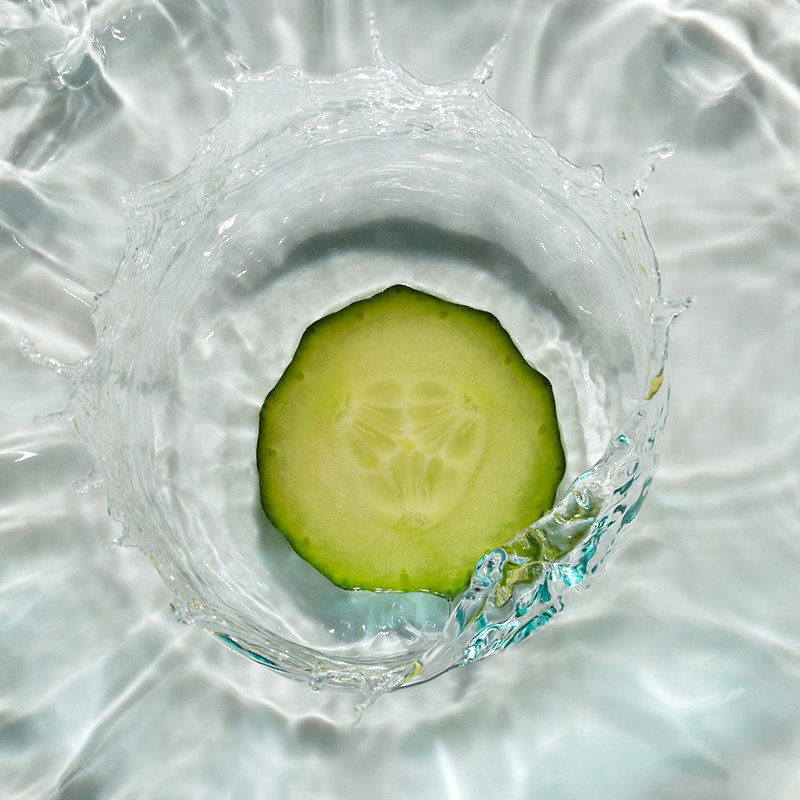 A thick slice of cucumber was dropped into a glass tank filled with only 2 cms of water. The cucumber creates a hole in the water and if your lucky this wave pattern before it slides off in random directions depending on the angle it hits the water. Only 2 shots out of 50 had this wave effect so not easy to create. Cucumber is over 90% water, hence the title.
Please contact me using the
Contact Me
form if you would like to purchase this image, use for publication or commission me to create something similar and bespoke.
This is an image from a recent set of studio images I created for a still life theme of "Still life + liquid = Impact". I wanted to show that the addition of liquid to every day still life objects can be made more interesting and have greater visual impact if liquid is added.